7 Important On-Page SEO Factors you need to know
1. E-A-T
E-A-T, which stands for Expertise, Authoritativeness, and Trustworthiness, is the framework that Google raters use to assess content creators, webpages, and websites as a whole. Call it correlation or causation – whatever it is, E-A-T is somehow playing a role in Google's organic search results. Which means E-A-T must be a consideration in your SEO strategy.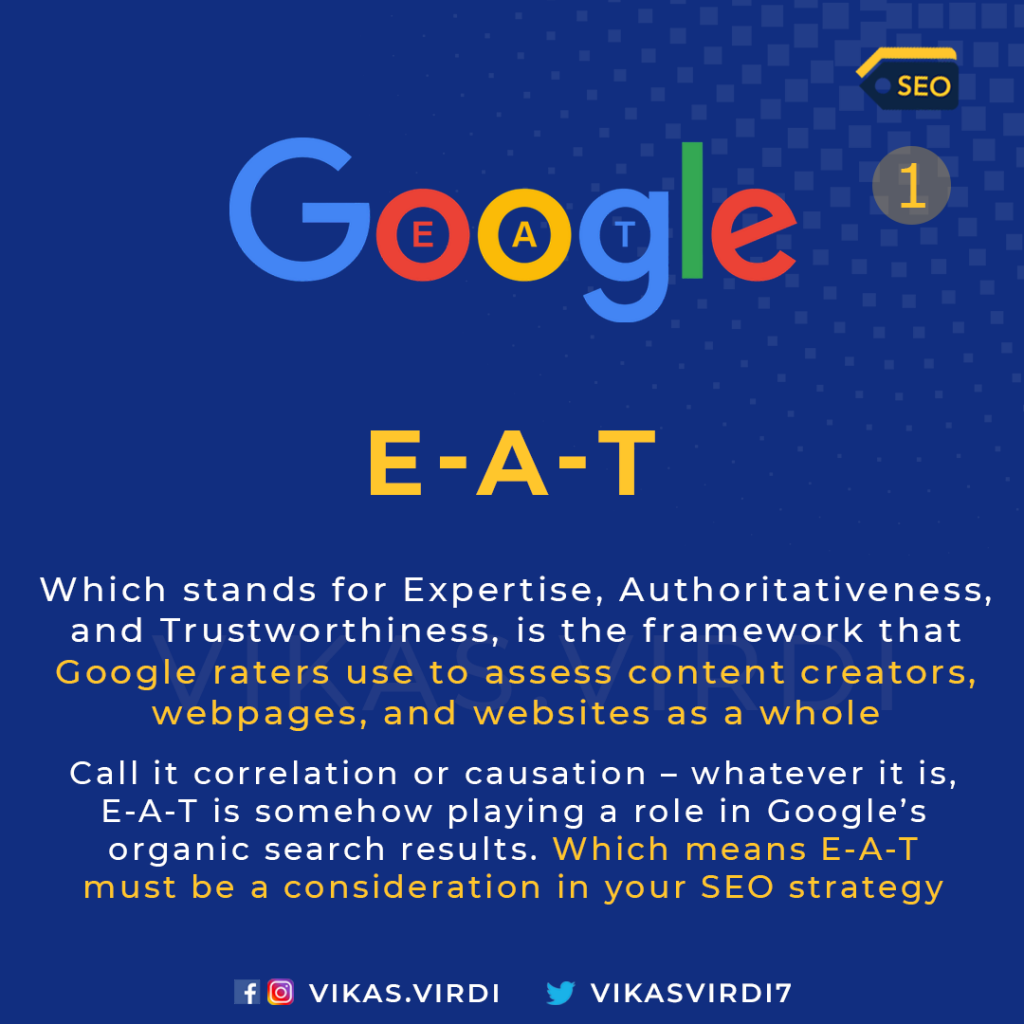 2. Title Tag
The title tag by itself has little impact on organic rankings, this why it's sometimes overlooked. That said, missing, duplicate, and poorly written title tags can all negatively impact your SEO results, so make sure you're optimizing for this element.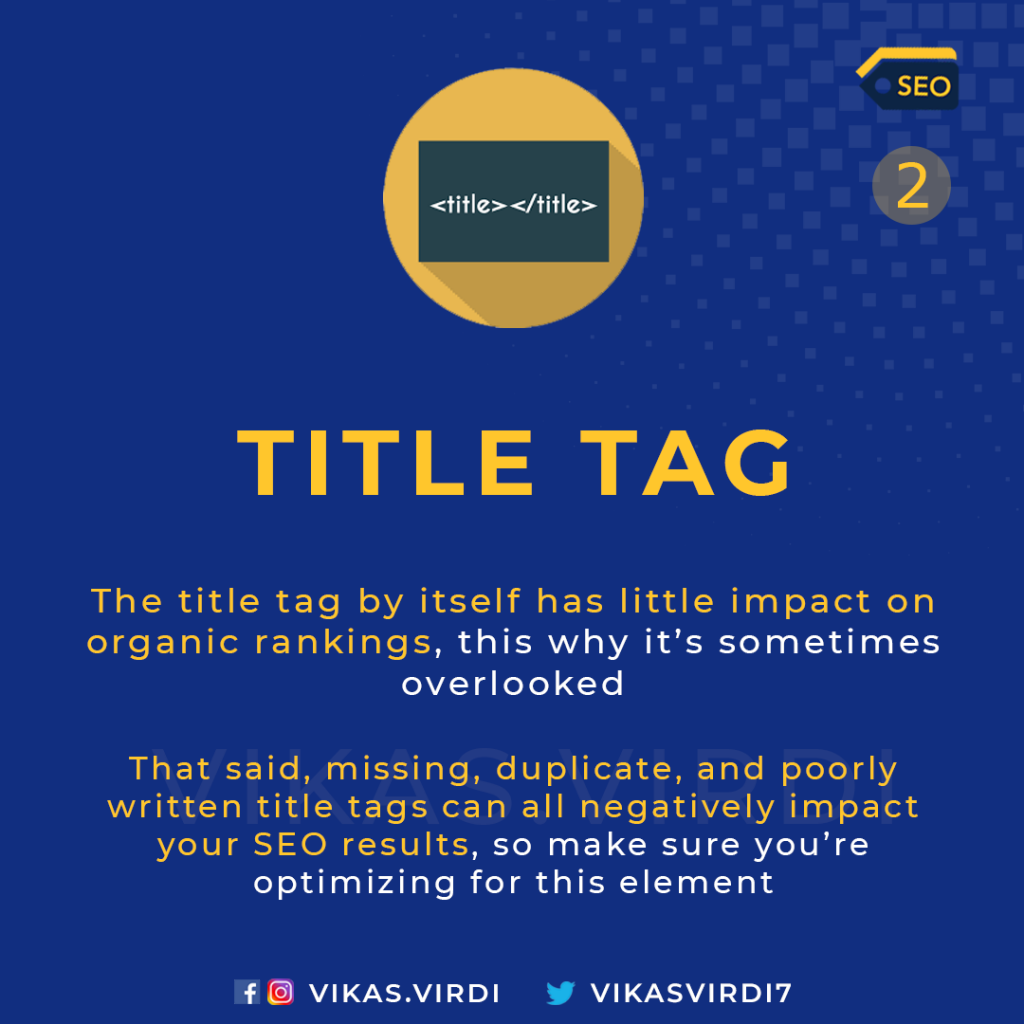 3. Meta Description
While Google maintains that meta descriptions don't help with rankings, there is anecdotal evidence that indirect attributes of better descriptions do help.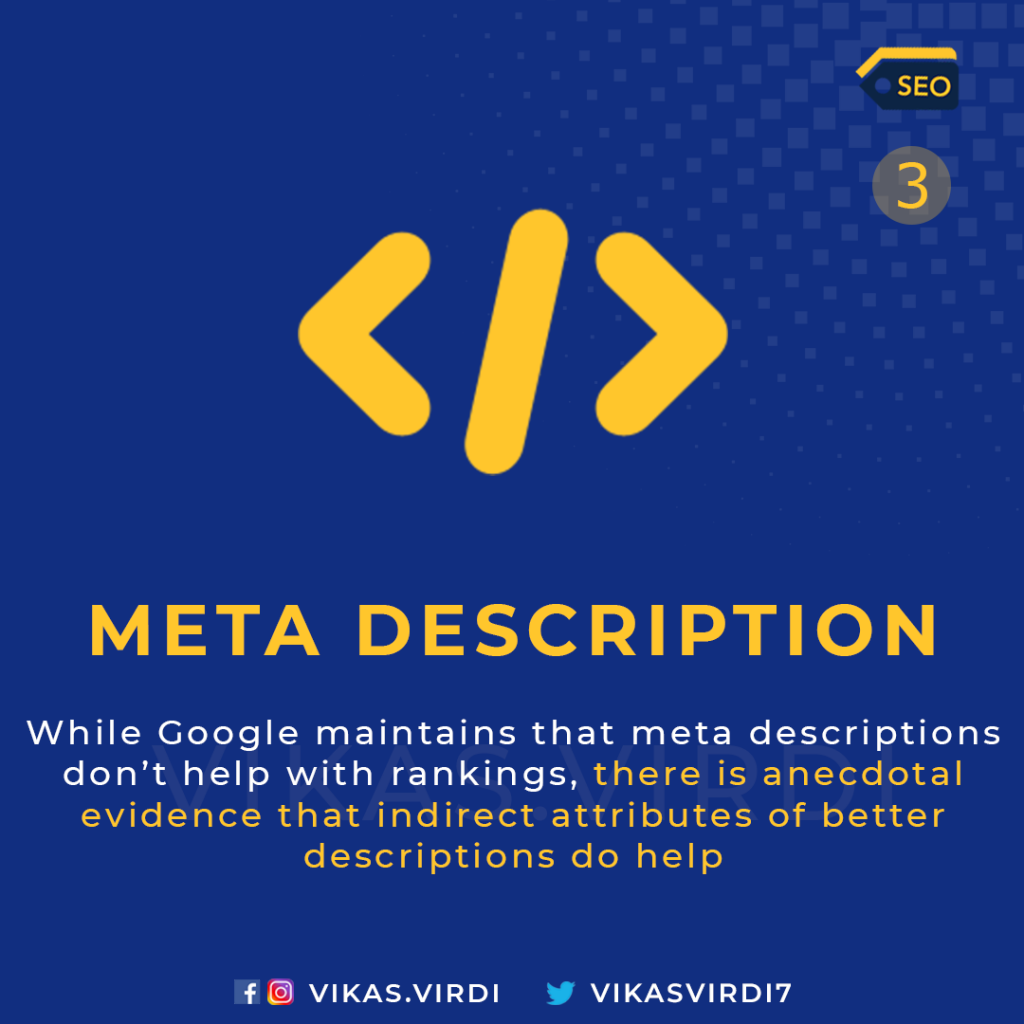 4. Header Tags
Header tags are HTML elements (H1-H6) used to identify headings and subheadings within your content from other types of text (e.g., paragraph text). They can indirectly impact your rankings by:
Making your content easier and more enjoyable for visitors to read.
Providing keyword-rich context about your content for the search engines.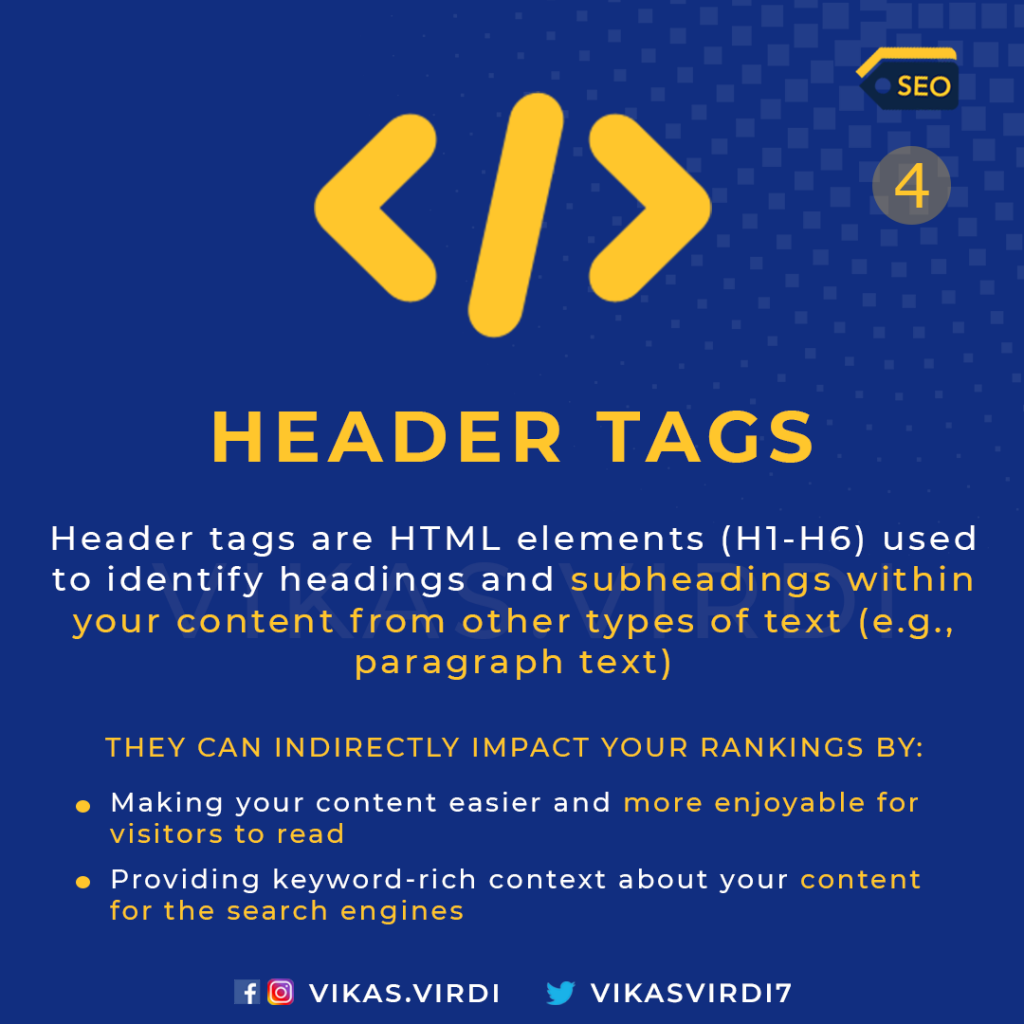 5. Content Audit
Auditing your existing content is crucial because it helps you:
Evaluate whether your existing content is achieving its goals and gaining ROI.
Identify whether the information in your content is still accurate or has become stale (or even outdated).
Determine what types of content are working for you.
Content audits can greatly help your SEO strategy and they should be done on a regular basis.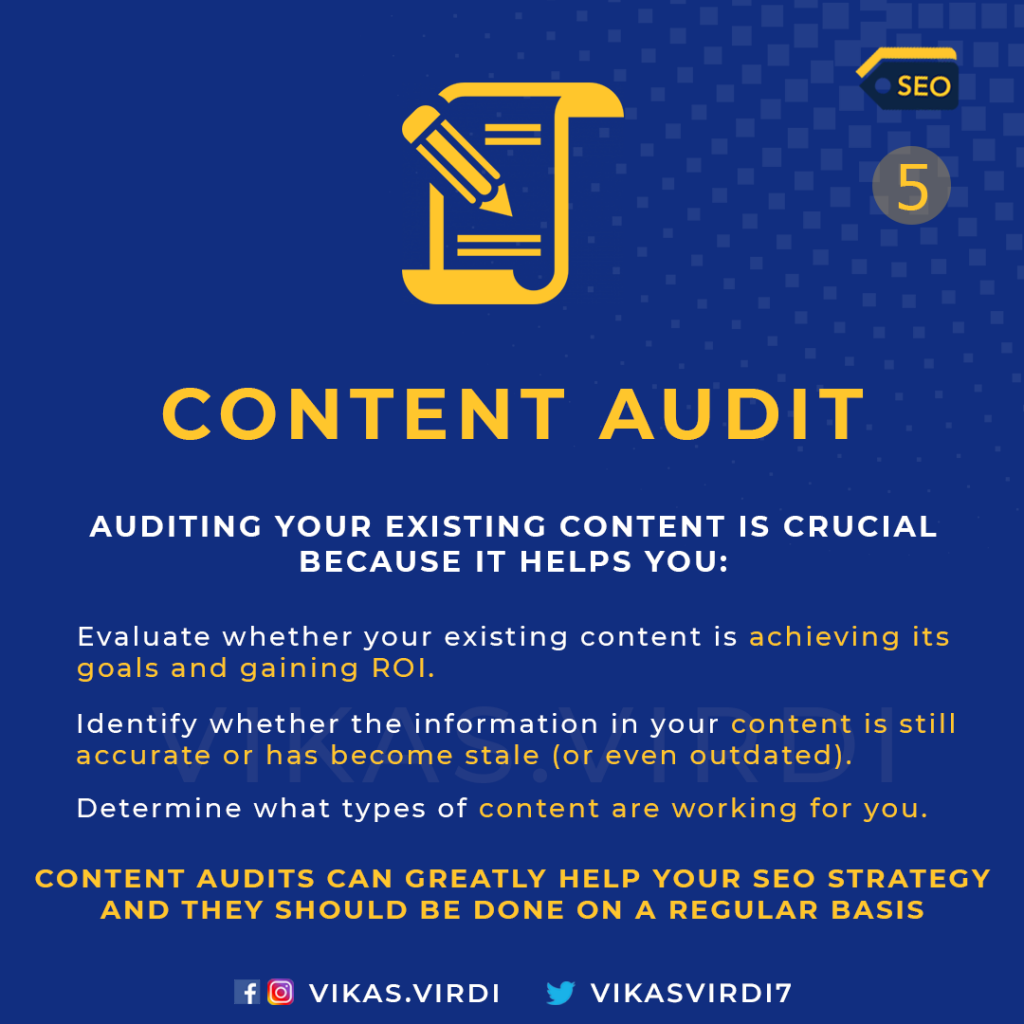 6. Image Optimization
Image optimization has many advantages, such as:
Additional ranking opportunities (show up on Google Image Search).
Better user experience.
Faster page load times.
Images shouldn't be an afterthought. Make sure to incorporate images that support your content and use descriptive titles and alt text.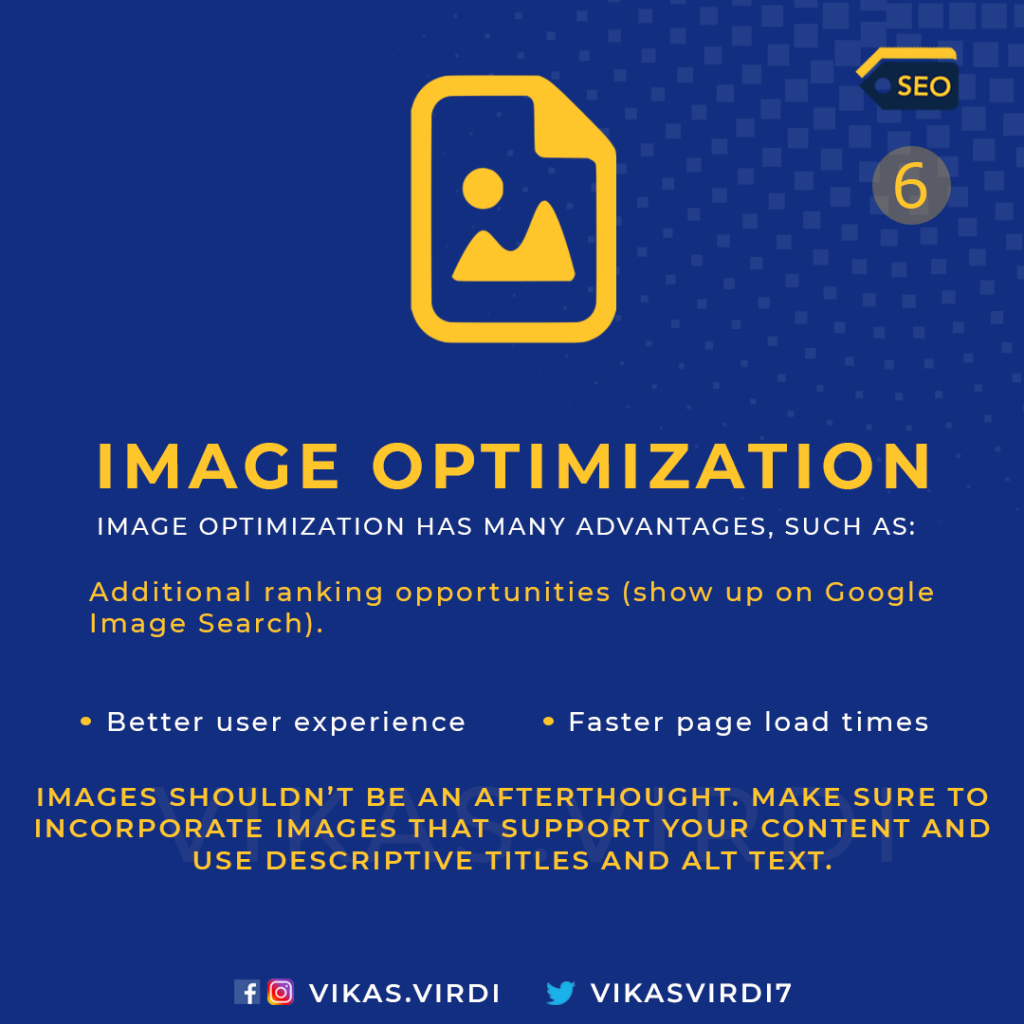 7. Headlines
Coming up with a title for a blog post might seem too basic, but a great headline can mean the difference between a click and an impression – that's why it's important to create them strategically.