7 Places to find your next blog post
1. Audience Surveys
One of the best ways to come up with blog post ideas is to ask your audience what they're interested in reading about. Not only are you then certain to come up with topics they are interested in, but they'll likely be topics their search for, too.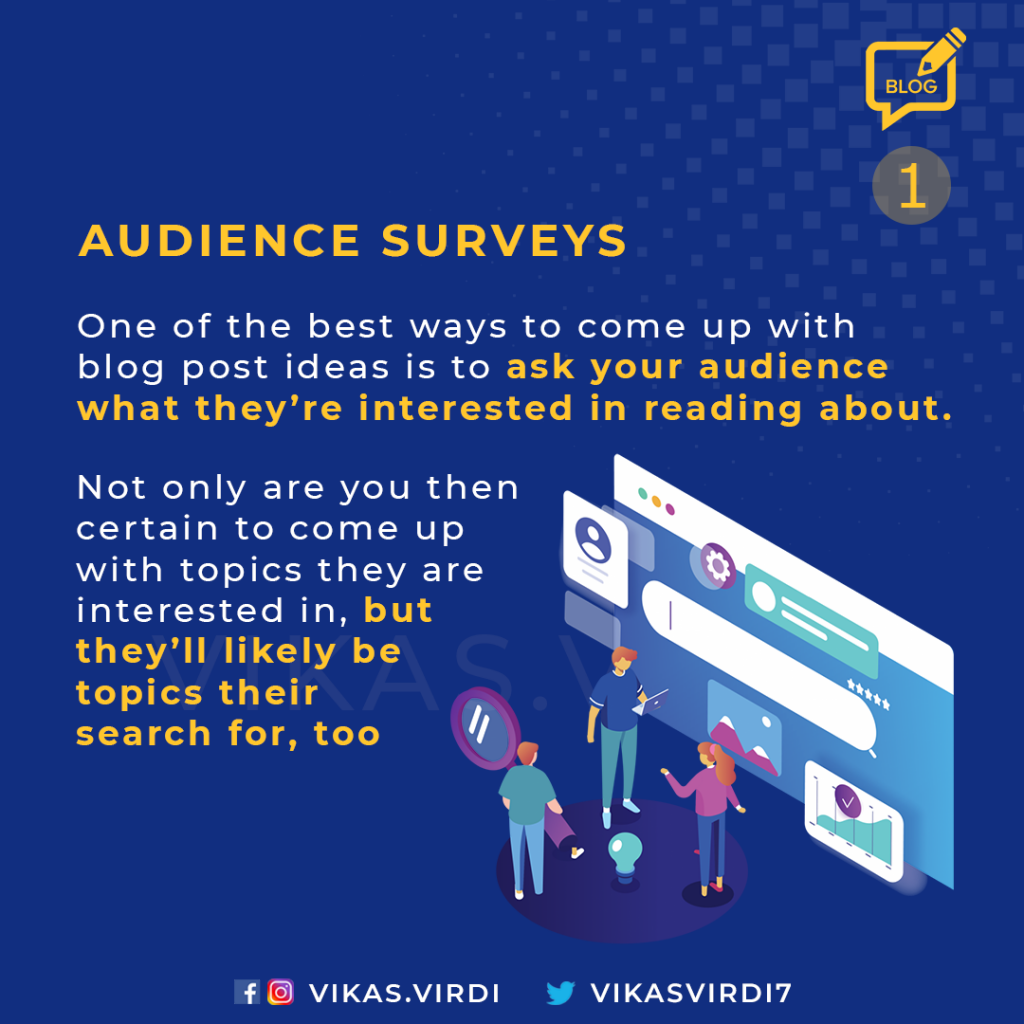 2. Google Autocomplete
When coming up with blog post ideas, most business owners flock to Google to type in their focus topic and see what comes up. But before you complete your search, you can use Google's autocomplete feature to generate topics you might not have thought of before.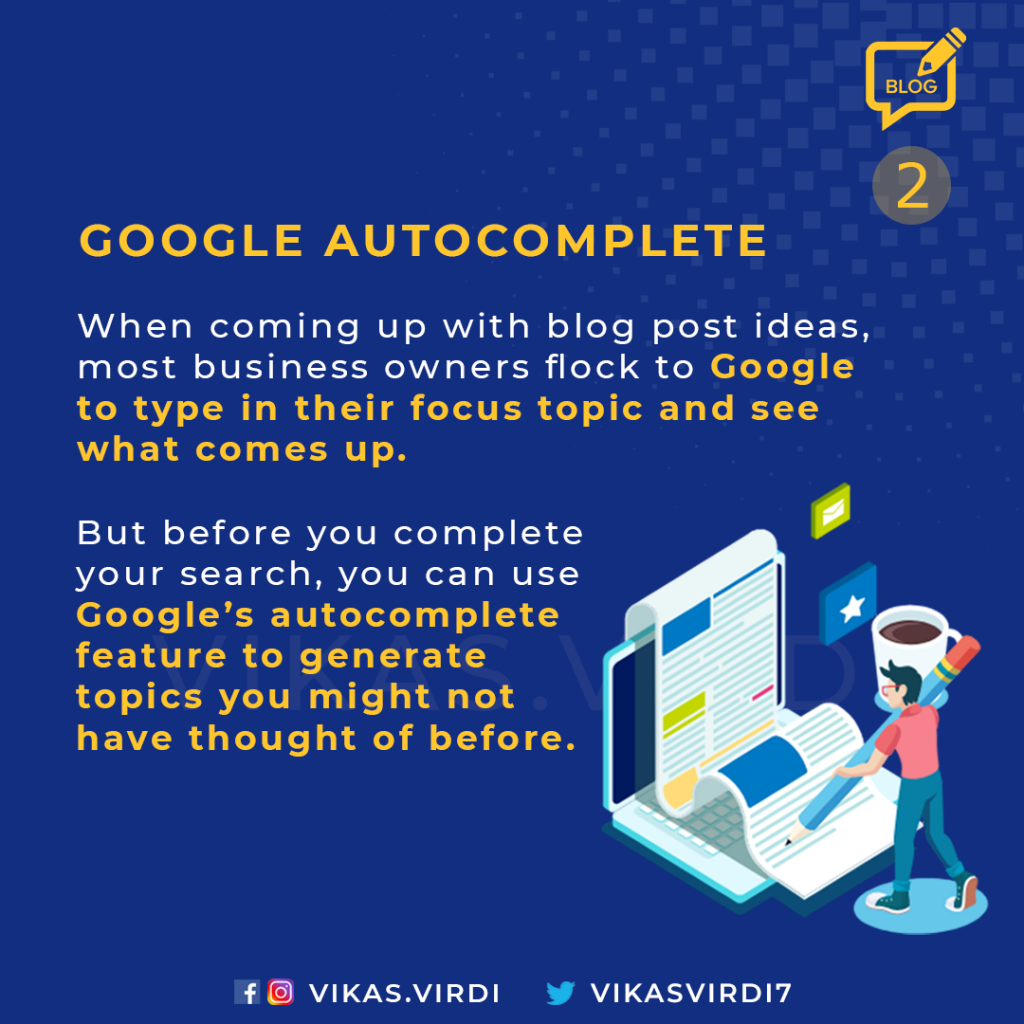 3. Answer the Public
Answer the public is a free visual keyword research tool that generates an expansive list of questions related to your focus topic. Each of these questions could be something your audience is searching for and therefore could constitute some interesting blog post ideas.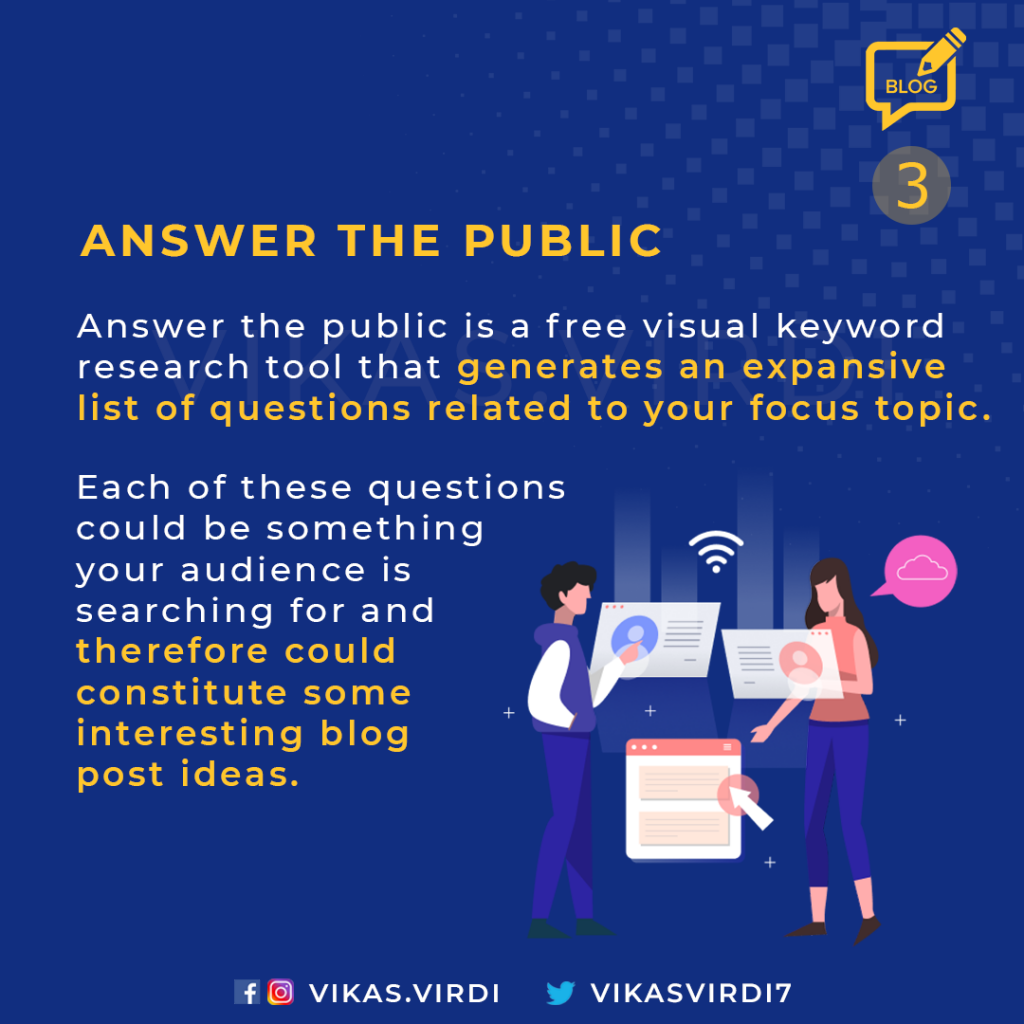 4. Competitor Research
You can venture to your competitors' blogs to scope out what they are writing about or use tools like SpyFu to generate a list of keywords your competitors are targeting in their content.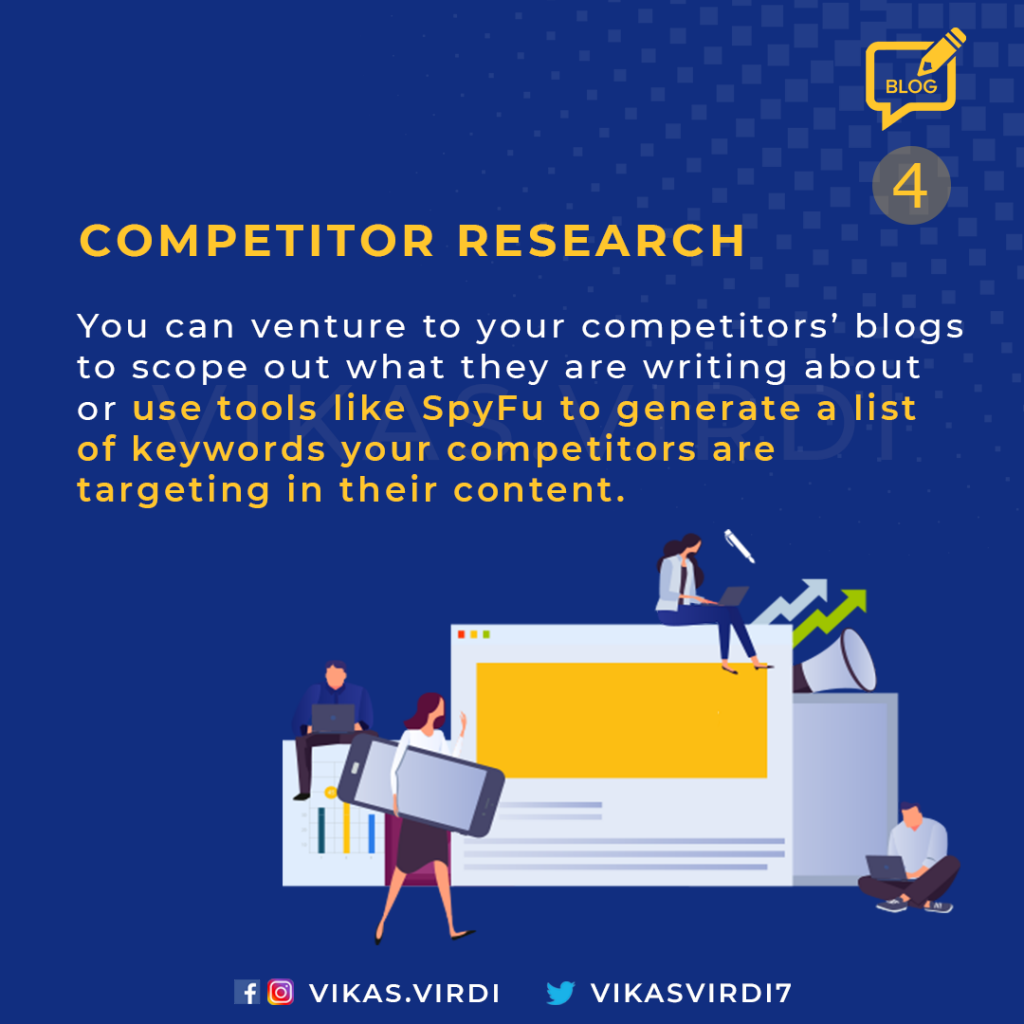 5. Keyword research
Keyword research tools like SEMrush and Keywords Everywhere will generate a robust report of related keywords, that you can then turn into possible blog post ideas. This will save you lots of time compared to trying to come up with related topics on your own.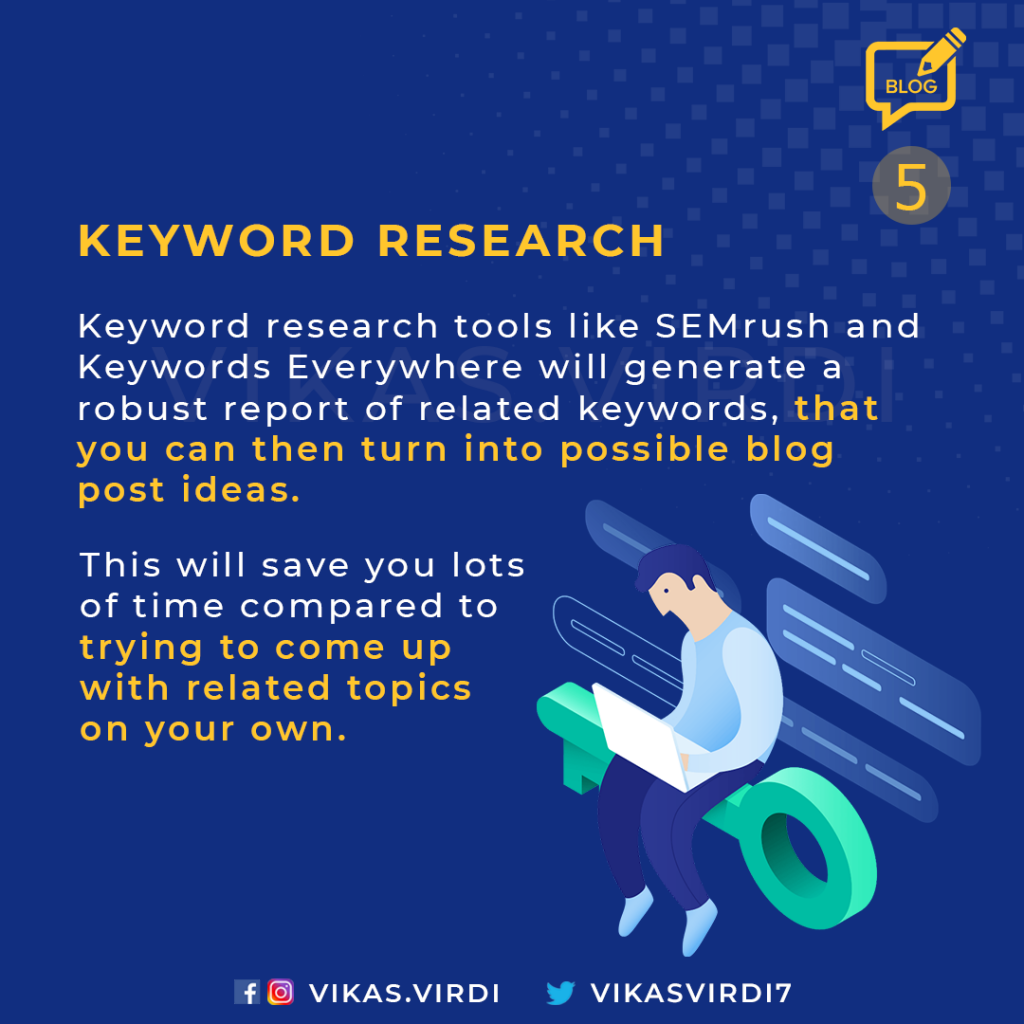 6. Google Trends
If you want to capitalize on a rising trend, turn to Google Trends for possible blog post ideas. Not only can you find topics that people are actively searching for, but you can find "Related Queries" that branch off of your initial search.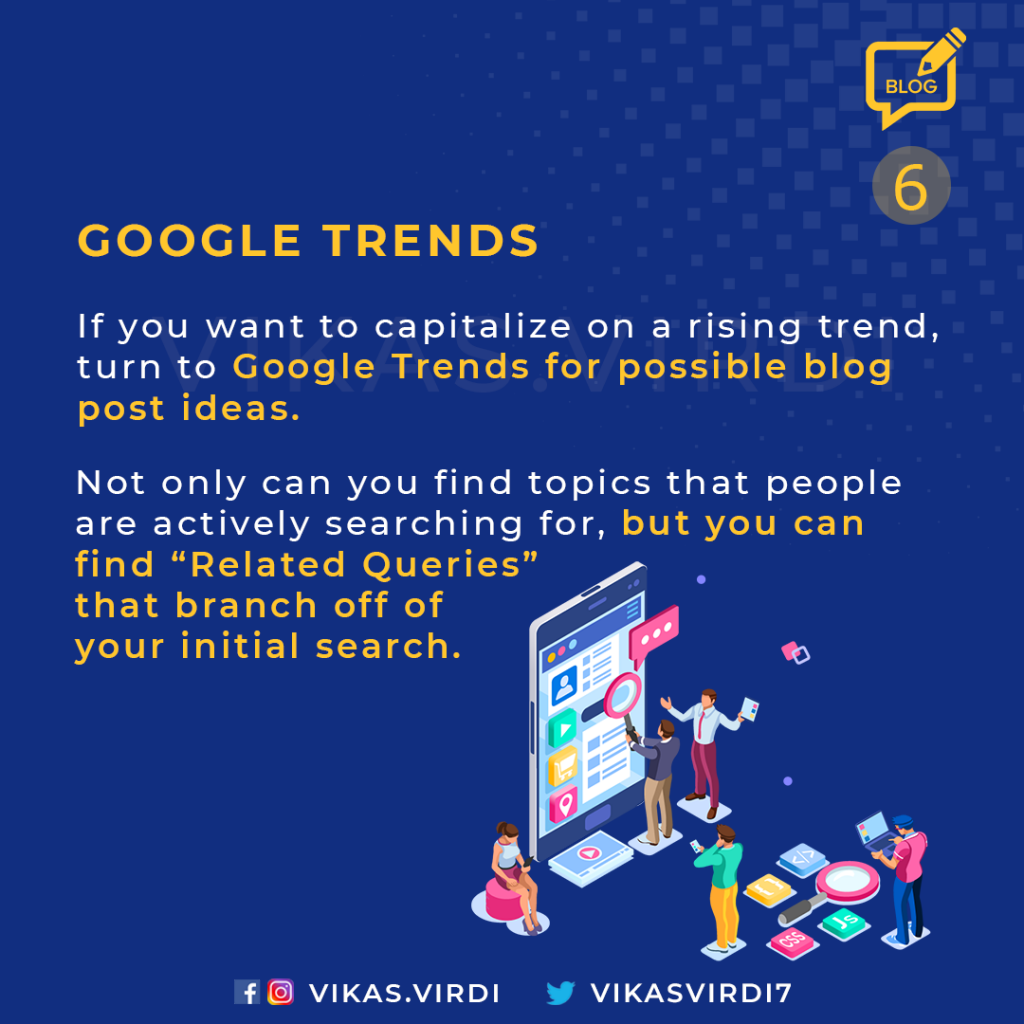 7. Quora
Quora is an online forum where people can post their questions about a wide range of topics and source answers from the Quora community. While responding to Quora questions is a common way to attract links, you can also look to these questions for potential blog post ideas.