Why your business needs Instagram
1.
1 billion + monthly active users are on Instagram.
25 million + Business on Instagram.
52% of Instagram users are Females and 42% are male.
500 million + Daily Active users.
110 million Instagram users are from the US.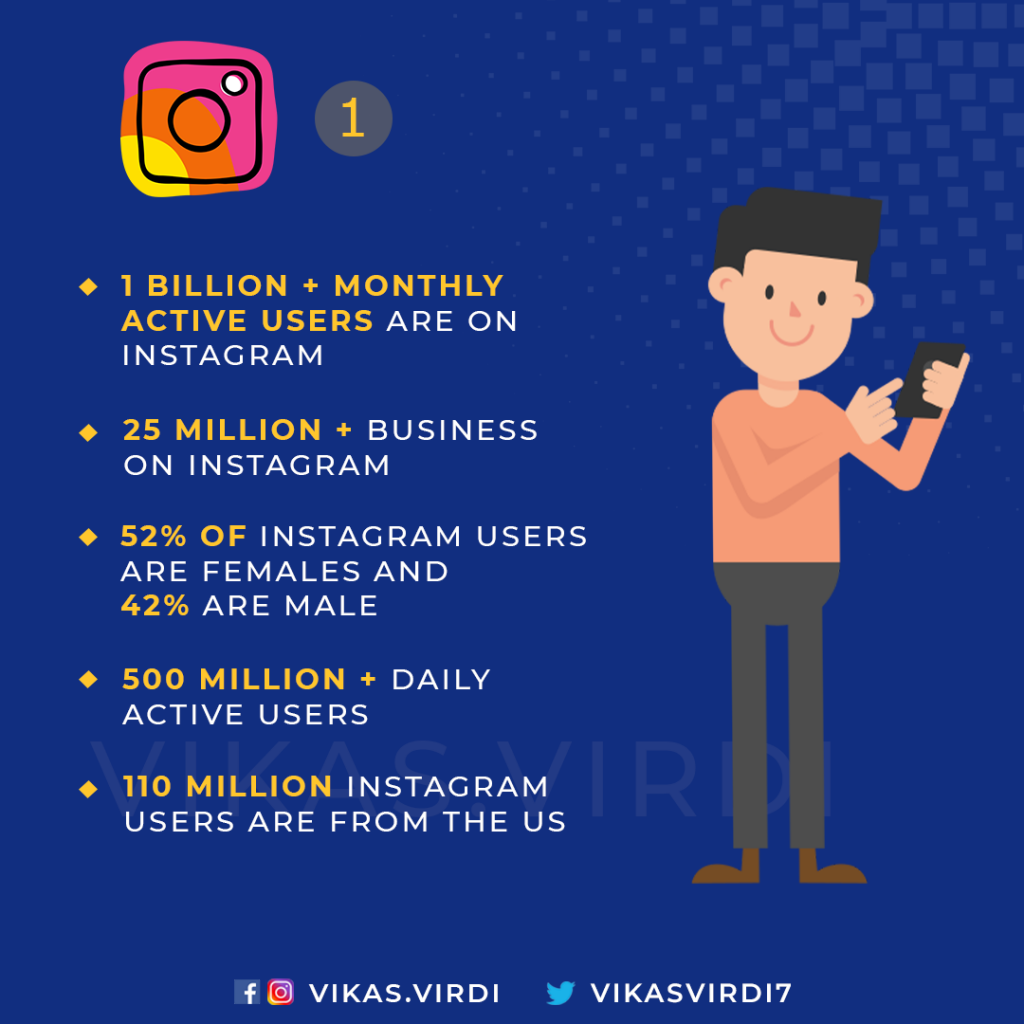 2.
Six in ten online adults have Instagram accounts.
32% of all Internet users are on Instagram.
31% of internet users between the ages of 18 and 24 use Instagram and 32% of internet users between the ages of 25 and 34 use Instagram.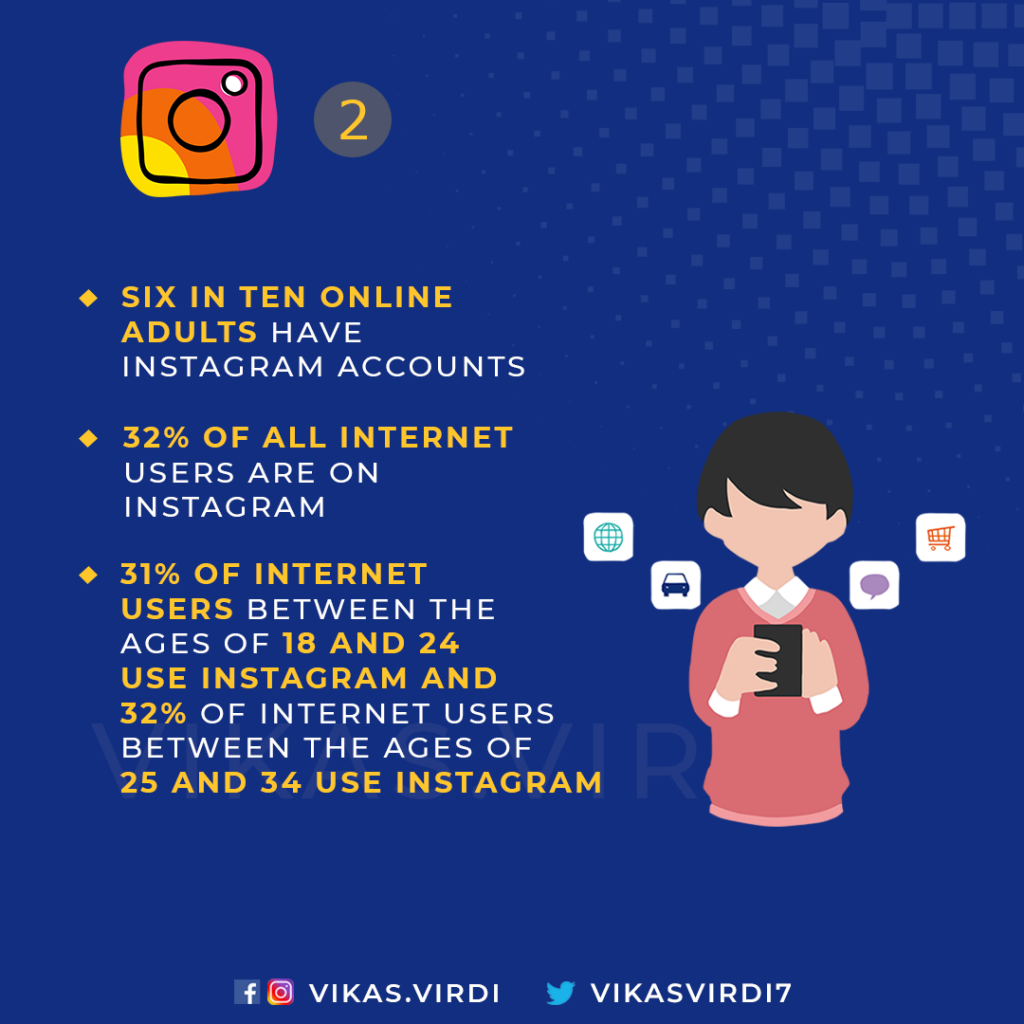 3.
130 million Instagram accounts tap on a shopping post to learn more about products every month.
63% of Americans use Instagram daily.
An estimated 71% of US businesses are on Instagram in 2018.
Instagram Now Has More Than 2 Million Monthly Advertisers and 25 Million Business Profiles.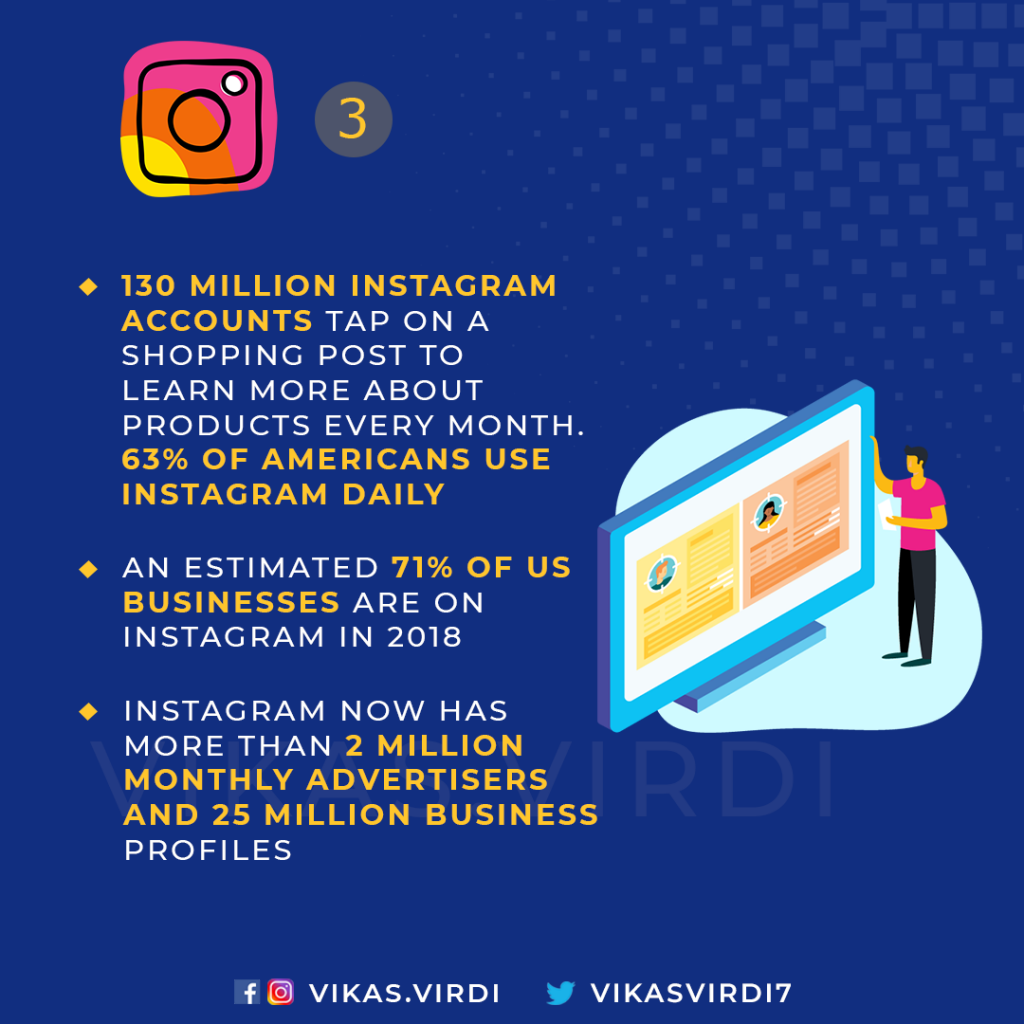 4.
200 million+ Instagrammers visit at least one business profile daily.
There are 500,000 active influencers on Instagram.
69% of US marketers plan to spend most of their influencer budget on Instagram.
Instagram's revenue is expected to reach $14 billion dollars.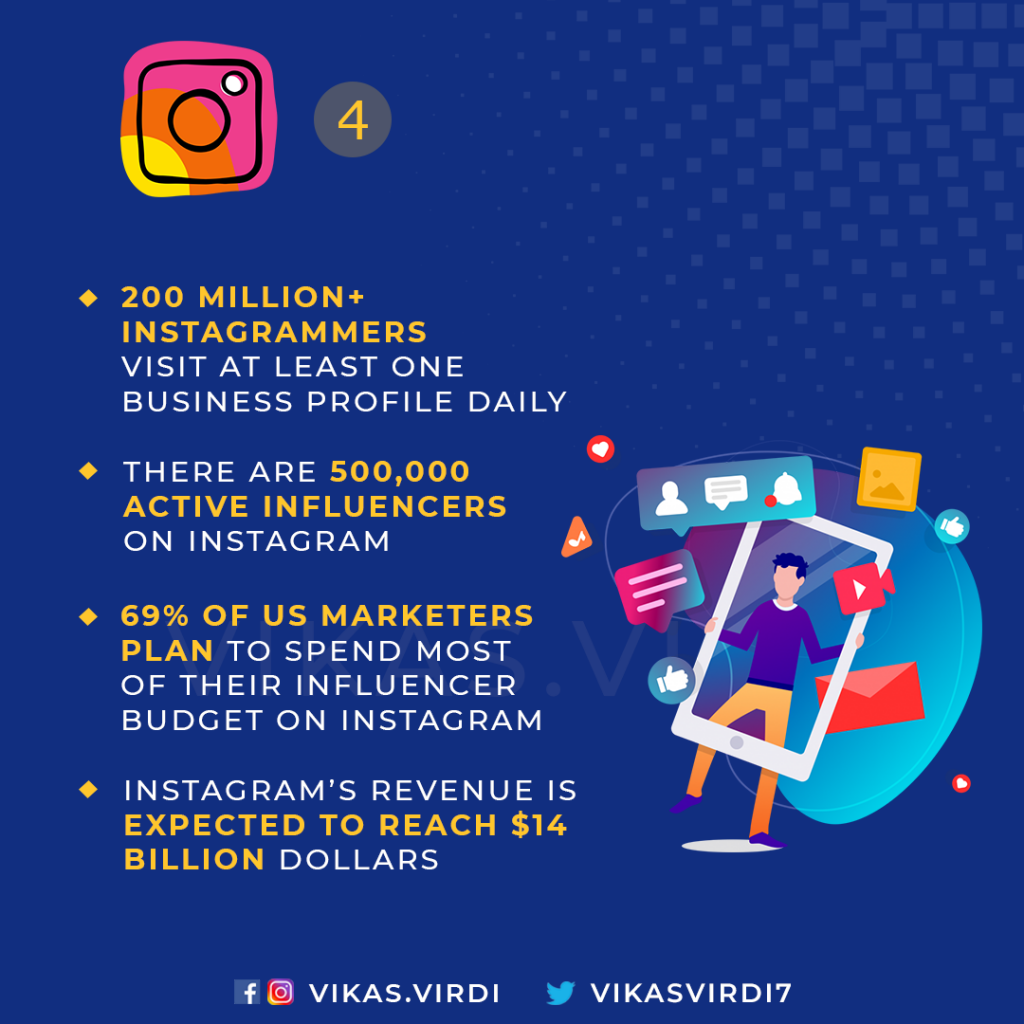 5.
1/3 of the most viewed stories are from businesses.
78% of Influencers Prefer Instagram for Brand Collaboration.
User-Generated Content Has a 4.5% Higher Conversion Rate.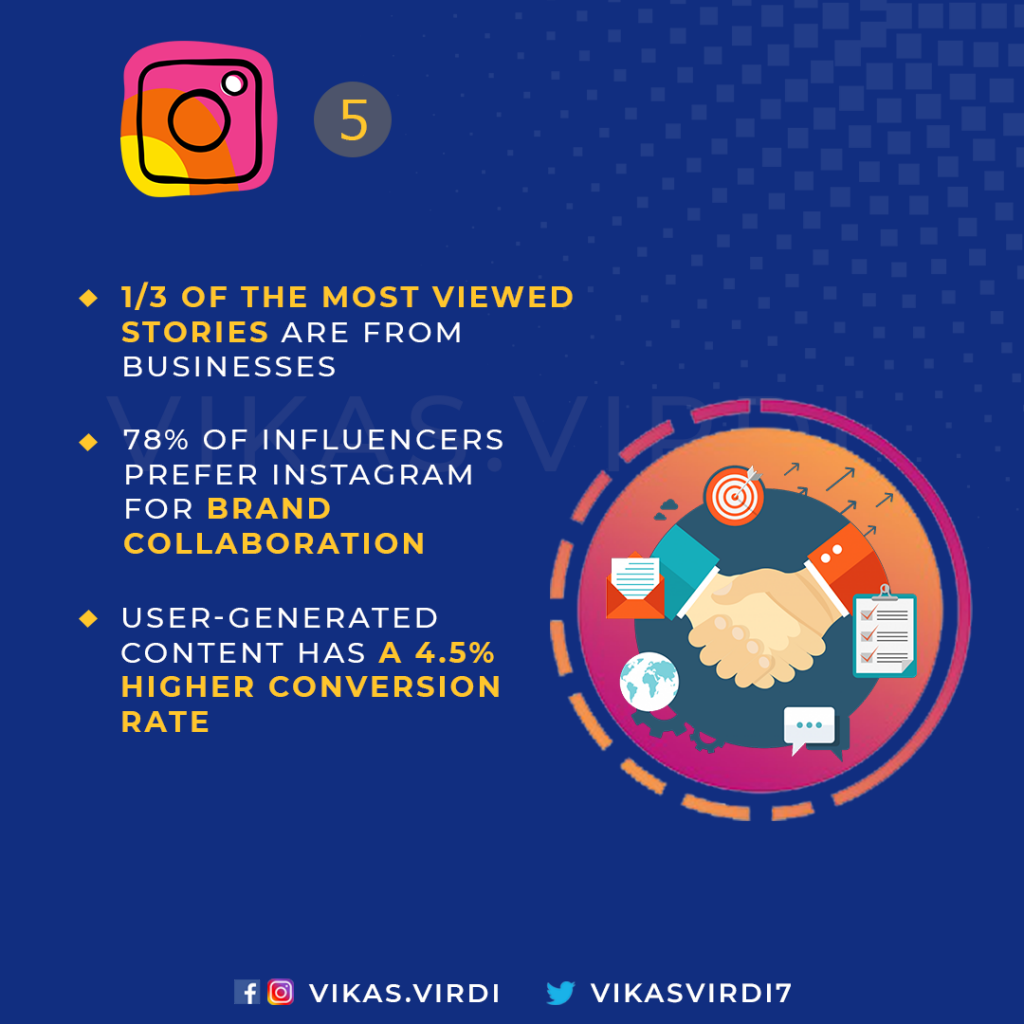 6.
55.4% of Influencers use Instagram Stories for Sponsored campaigns.
The potential reach of advertising on Instagram is 802 million.
Instagram's projected revenue in 2019 is $14 billion.