How to Create Your Instagram Content Plan
1. Plan Your Content Feed in Advance
Instagram is a busy place, you have to post it almost every day to keep it up with your competitors, so planning will always help you to keep up the pace, try to plan your feed at least one week before the posting.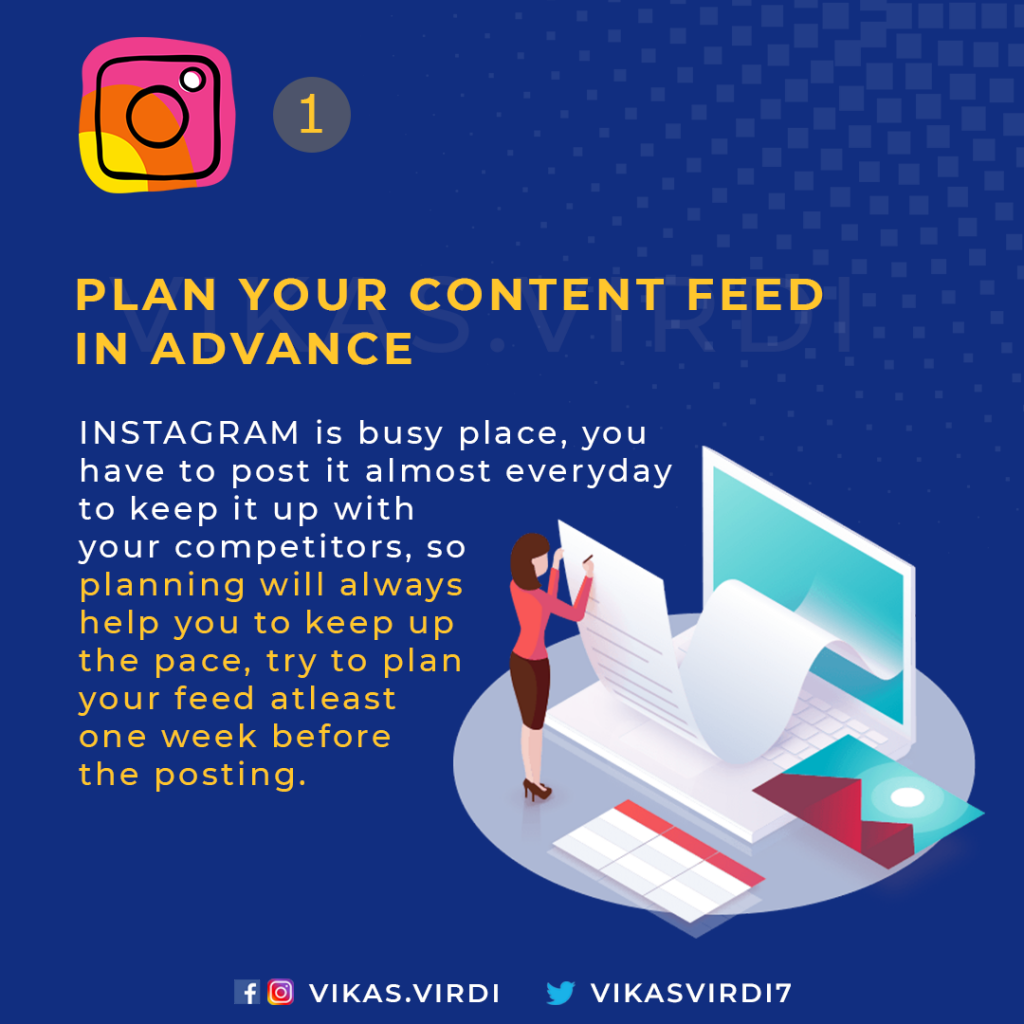 2. Use Relevant Hashtags
Hashtags can also make your content viral on Instagram and help you analyze your campaigns. You can add up to 30 hashtags in each post but that may look like you are desperate or spammy, to try to have at least 10-15 hashtags in your posts.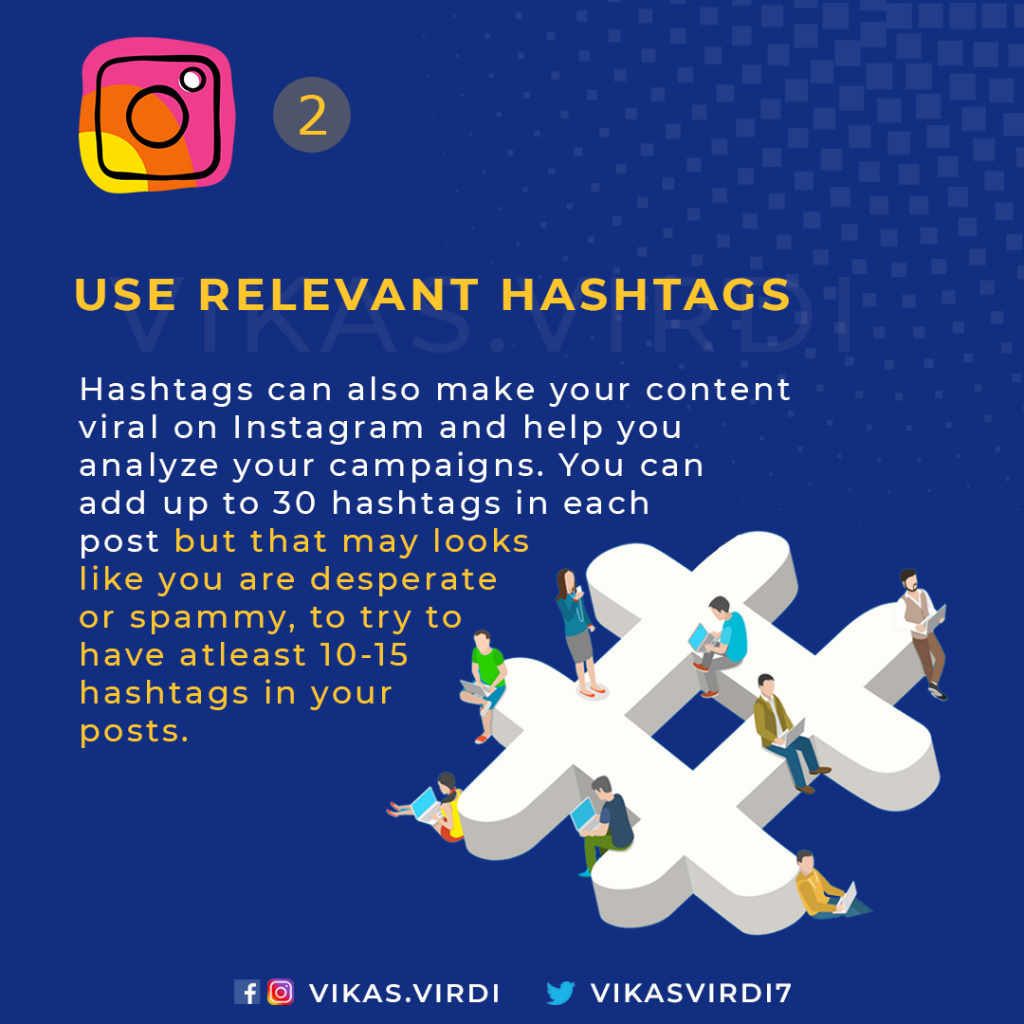 3. Post at The Right Time
According to SproutSocial data: Best times to post: Wednesday at 11 a.m. and Friday between 10 and 11 a.m. Best day: Wednesday. Most consistent engagement: Tuesday through Friday, 10 a.m to 3 p.m. The worst day to post: Sunday. Lowest engagement: Late night and early morning from 11 p.m. to 3 a.m.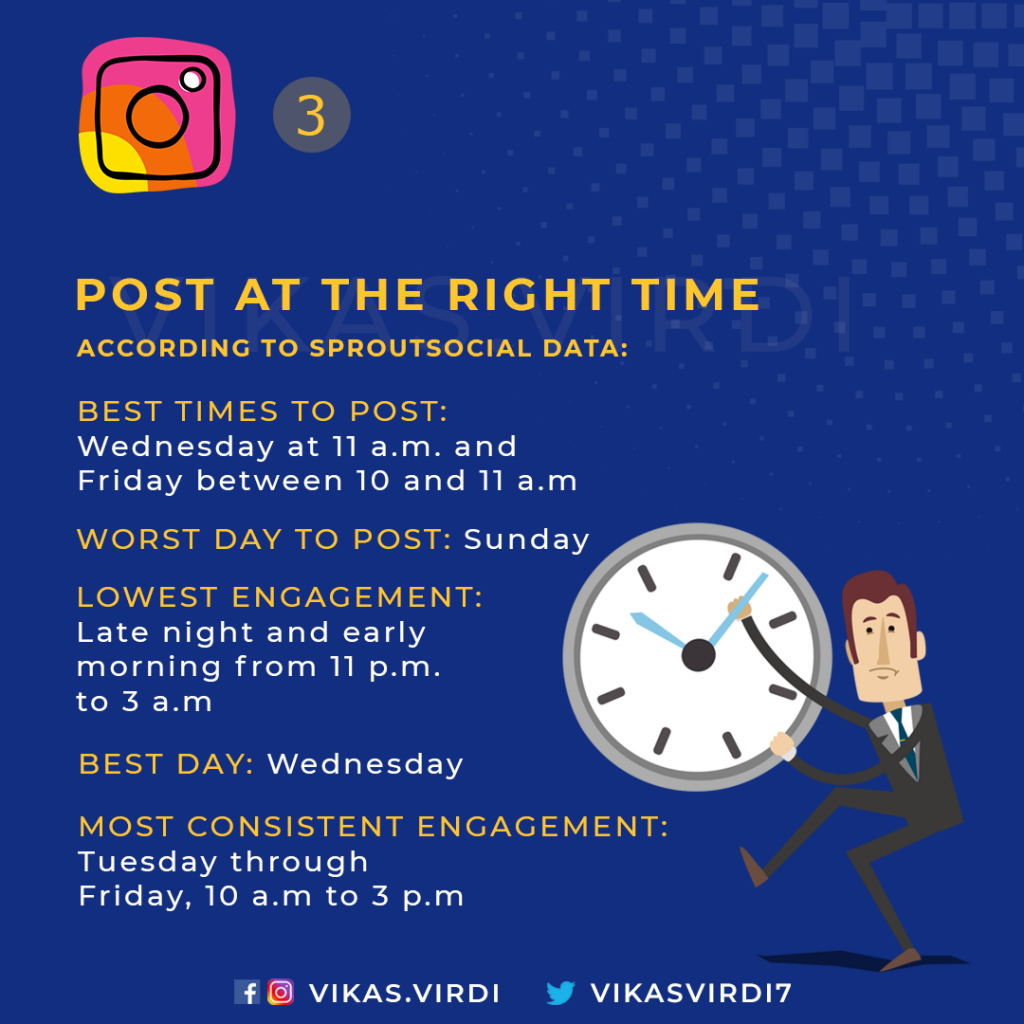 4. Measure The Results
You need to measure how well each of your content campaigns and posts performs to improve your content creation, timing, and hashtag optimization.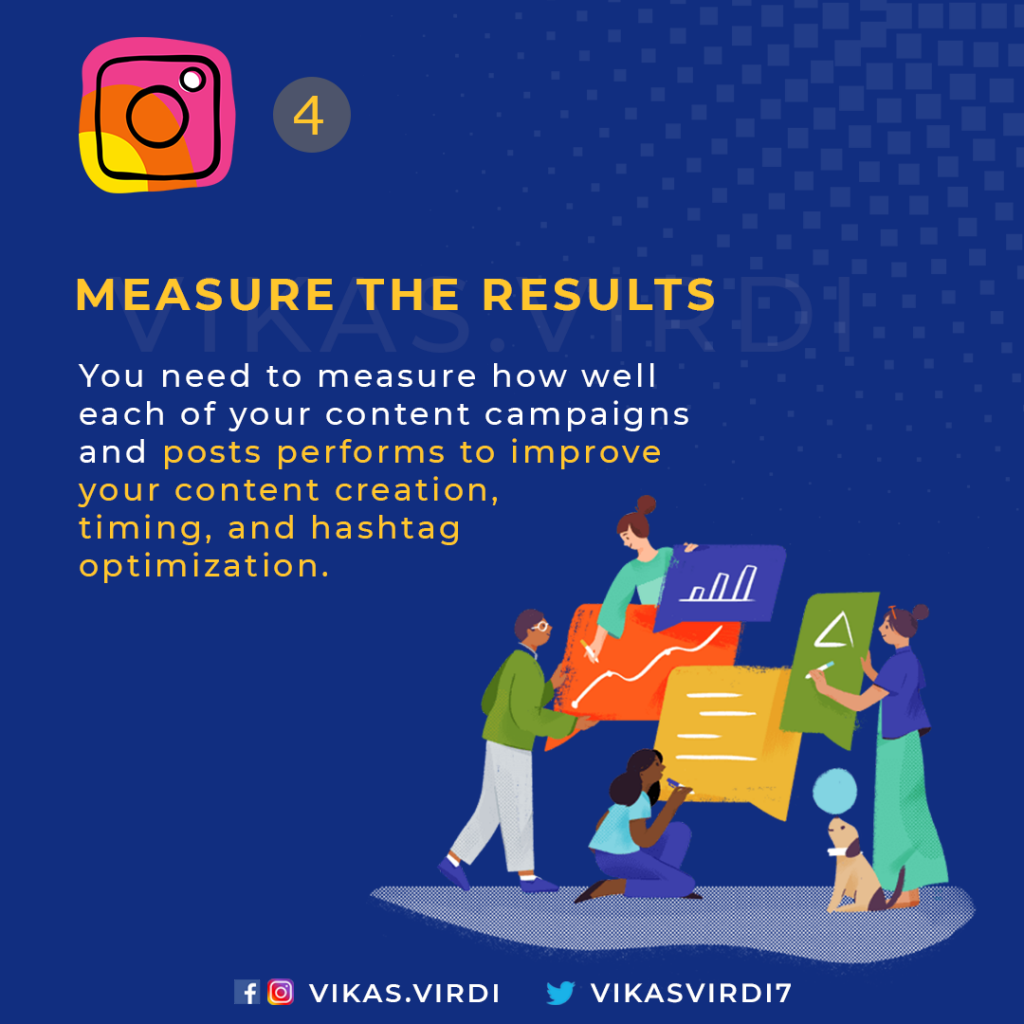 5. Listen to Your Followers
Try to read all the comments and try to create the content they wanted you to create, not only comments, you can measure that how many people are liking your posts, commenting on it, and check the reach of the post, so you can plan your content accordingly.